3 Quick and Effective At-Home Workouts
More often than not I find myself working out at home. Can I tell you a secret? In my perfect workout-world I would be at the gym.
You see, I like going to the gym. I feel like it's easier to get in "the zone" and even yesterday I talked about getting in the gym helps me take my workouts to that "level awesome". 
But the real truth of being a mom (and a nursing mom) is that the best time to workout is during Layla's naptime. I could get up early and pump, then workout but there is nothing on this earth that makes me want to roll out of my warm bed less than getting up to pump.  Anyways…….so back to naptime workouts….they've got to be:
Fairly Quick (baby naps lengths can be unpredictable, plus it is my PRIME get-stuff-done time!)
Low Crazy Equipment Level (See what's in my home gym, I promise you there is no inner thigh machine in my home gym.)
No Burpees (Haha! Just kidding!)
So here three awesome quick and effective at-home workouts–perfect for busy moms, cold mornings when you don't want to drive to the gyms and vacation workouts!
Just finished this great workout last night! Fitnessista will kick your booty for sure and in just 20 minutes!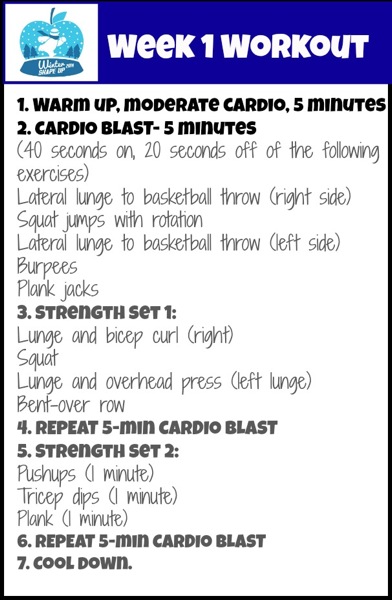 This set from Fit'n'Cookies will leave your arms and shoulders burning! I love that the supersets keep things moving and un-boring!
Yeah, I know it says post pregnancy so you probably think it's easy. Uh, it's not. Blonde Ponytail creates a great full body workout that can be as intense as you make it!
These are some great workouts that are perfect for doing at home. Be sure when looking for workouts online that they are created by fitness professionals. See more tips for picking out great workouts on Pinterest here!
Linking up to Fitness Friday!