Happy Friday luvs! Hope your week has been wonderful or if it has been stinky, the great news is—the weekend is practically here!
Nate and I are rolling up to Grand Rapids tonight for him to conduct a little craigslist business (not as sketchy as it sounds) and then we are going to hit the mall, out to eat, who knows we might even visit the giant indoor trampoline place!!
So here is a quick rundown of the things I have been loving this week!
Slow Cooker Chicken Caesar Sandwiches from Meals and Moves! Yum! They look so delicious and so easy to throw together on a hot summer afternoon.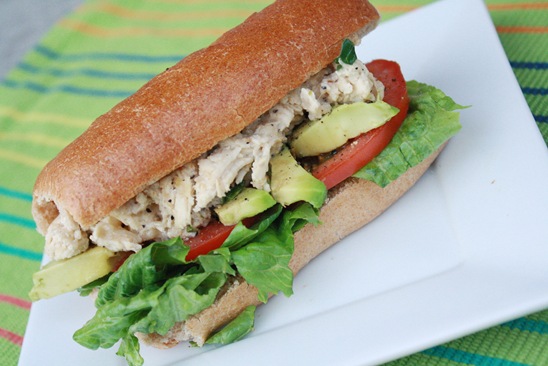 I am really, really loving summer. Please don't get me wrong. But at the same time this week I've been kind of a bit anxious for my favorite season fall. Cozy sweaters, boots, big pots of soups, hayrides, campfires where you actually want to be around a campfire….outfits like this one…
Big bowls of soup like this one…
(If only I could find a way to make it dairy-free!)
Also not loving my current hair—it needs some major refreshing! I'm trying to figure out what direction to go with it though—any thoughts would be great!  Hope you have a great Friday and I'm off!!
What is your favorite season and why?