Hey friends! I thought I would pop in today and share some of my loves from this week with you all!
1. Yummly! Have you heard of this site yet? It's a cool, curated recipe finder and I'm a fan! Plus it gets smarter as you "yum" things so your feed shows more and more of the stuff you love! Cool, huh?
2. This pretty, farmhouse kitchen! It actually belongs to my brother and sister-in-law and they are a talented builder/designer team. You can check out the details on my sis's blog. It's sooo pretty!
3. The Summer Shape-up by Fitnessista! This is a great FREE workout plan for 4 weeks! Plus healthy meal ideas. I just love having someone do all the thinking and planning for me! The workouts are killer and I've been trying to stick as close as possible to the plan, although this week has been a bit more hit and miss, I'm ready to get back at it strong! Join me!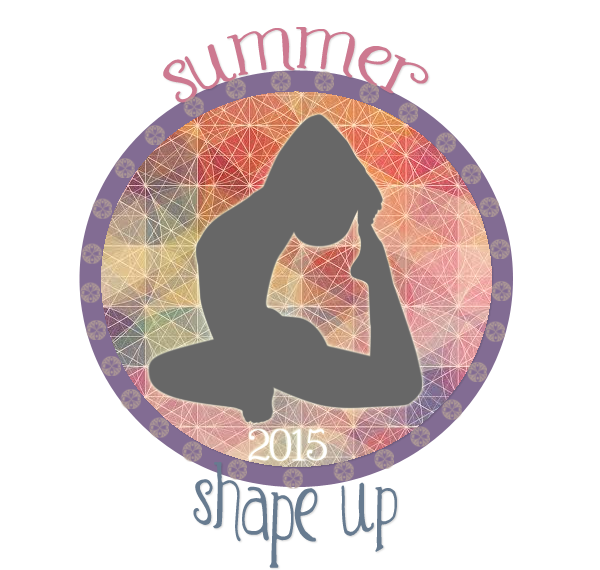 4. Speaking of shaping up, etc. I have to go bathing suit shopping this weekend. I'm a little scared, so I guess this is a non-love, but whatever. Why is bathing suit shopping so hard?! I am looking for a cute, modest, one piece or tankini, with underwire, a bit of shaping in the midsection, that I can play in with my baby, still look semi-hot for my hubby, and that isn't crazy expensive. Is it too much to ask? #probably #sigh
5. Family Fun! We've had a great week with Nate's family up for family camp at Gull Lake Ministries!
It is hard impossible to get a picture of all the cousins together and looking, but they're cute anyways!
Hope you all have a wonderful weekend! Grill, relax, and soak up summer!
Where do you get your bathing suits? What is something you are loving this week?