Happy Valentines Day!! Whether you think it's a "hallmark holiday" or you get all lovey-dovey on Valentines I hope you have a great day and consider yourself virtually hugged by me! I love each of you guys!
Things I Love this Week:
I love that our baby girl is coming soon! Ah! Part of me can hardly stand to wait, while another part is trying to really soak up these last baby-free days, enjoying them with Nate as a "carefree couple" and enjoying the personal freedom that is peeing uninterrupted. (I hear from my mommy friends it is something of a rarity post-children.)
I love that the "crib fiasco" is over. Yes, over. On Sunday we went and got a beautiful crib from Babies R Us that they loaded in our car without a scratch on it. Later that day a nice couple from Indiana picked up our damaged crib (that they're planning on repairing) and drove it away. It was a huge sigh of relief. On Monday Nate put our new crib together and it is just waiting for baby girl to fill it!
Date night! (Maybe our last in a while!) Last night for our Valentine's Day date Nate and I went to Olive Garden, Babies R Us (still had to get a few things), and to see the Lego Movie! I'm glad he's the one I'm spending my life with—we are truly lucky to be together. Yes, a good marriage takes time and effort, but if you start forgetting how undeserving you are to be loved unconditionally, warts and all, to the day you die by another human being all the "work" in the world is pretty useless.  
I'm also loving a new restaurant that we "discovered" in our little town called East Egg. We definitely get stuck in a chain restaurant rut, but we took a risk on Sunday when my parents were up visiting and loved the little place! They have breakfast food all day long (an automatic extra star in my book) and everyone loved their food, plus the atmosphere was super-cute and the food wasn't pricey (most plates are around $7).
I'm also loving the sunshine! We've had three days in a row—it's still gosh-darn cold, but the sun makes things so much better. And I've been hearing birds singing.
Links to Love:
Apple Banana Quinoa Breakfast Cups by Pumps and Iron. I actually made these (instead of letting them languish forever on my Pinterest board!) and they are so tasty! I froze a batch for when baby comes—they seem like the perfect grab and go, one-handed snack!
Valentines Day Gift Ideas for the Runner Girl in Your Life by Running with Ollie. It's not too late to send these on to the procrastinating gift-giver or to treat yourself to one! Either way you'll get a good laugh—I did.
25 Minute Boot Camp Workout from Peanut Butter Fingers. I love that none of the exercises repeat and you can go at your own pace, so this will be perfect when I'm getting back into working out after baby girl arrives.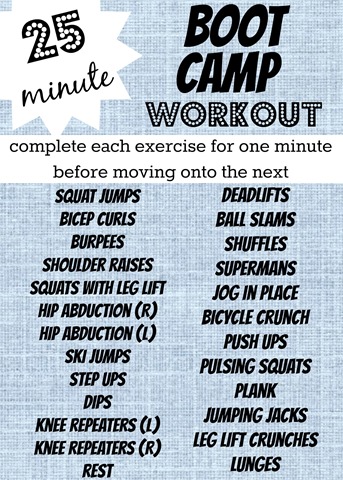 Just feel free to laugh with me. I'm sure she's okay.
Have an amazing Valentine's Day! You are loved more deeply than you can ever imagine!
Tell me one thing you are loving this week. Also, please tell me I'm not the only person that finds people falling down hilarious.