Stocking stuffers can be tricky.  The price point, the size, and if you're like me, you're racing around at the last minute to get them bought!  Here are some stocking stuffer ideas to fill the sock for your favorite runner or fitness enthusiasts! Or pass on to those shopping for you! 😉
New earbuds!  Yurbuds are a new brand that are guaranteed to not fall out of your ears!! Very cool. I also like Skullcandy brand.   They're absolutely perfect for the runner or anyone that likes to workout with tunes.  Price: High ($15-$30)
Socks! Yes, you can put socks in the sock! I actually like getting fun, running socks; just make sure the fabric is moisture wicking and then aren't too low cut.
Cute running inspired magnets from 26MileStones on Etsy.   Price: Low. ($3.50 per magnet)
Green tea.  Green tea has so many health benefits and it's a great, cheap way to say "I care about your future, so drink something good for you." Price: Low (varies from $3-$10 depending on where you shop.)
Wake Up and Run.  This is actually a sticker from RunningOnTheWall Etsy shop that you can attach to your favorite mug or water bottle.  She also has some great medal displays! (Price: Medium. ($9.00)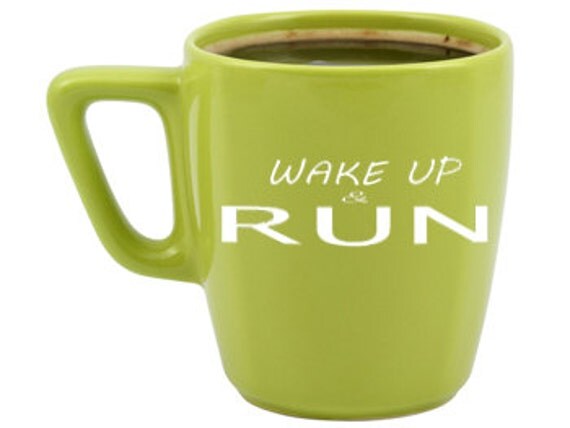 Cute running headband. There are TONS of super-cute ones out there—Sparkly Soul and Punkeelove both have ones I love!  Gives a little sass to your workout! Price: Medium (approx $10-15 depending on where you shop)
Health and Fitness Journal.  You could use something fancy, like the BodyMinder shown here, or as simple as a chubby notebook decorated by you! Price: Medium ($10.00 for BodyMinder) or Low ($1-$2 for cheap notebook DIYed)
Candle.  Yes, this classic stocking stuffer is perfect for your fitness and especially yoga lover—everyone needs to slow down and relax.  Choose lavender or other relaxing scents like chamomile, frankincense, or sandalwood. Price: Low ($1.99 for small Yankee candle)
Gift card to local race or fitness class.  Up the ante by offering to complete it with them! Price: Medium-High (depending on the event).
Dark chocolate or their favorite treat—after all it IS Christmas!
Hope you find some great stocking stuffers for your loved ones or for yourself!
Which stocking stuffer would you most enjoy? I think I'd most enjoy taking a yoga class with Nate. Because I imagine it would be an amazing memory and he would crack me up the whole time!